Penjual atas Twist Ting Gang
Ini geng twist tie geng adalah lebih dan lebih popular pada industri pembungkusan, ini geng twist tali leher boleh digunakan pada pelbagai jenis penutup beg. Ia diperbuat daripada bahan PE dengan galvanis wayar dalaman, serta boleh dibuat dengan kertas, kertas twist tie twist , dan kita boleh mencetak beberapa perkataan waring pada tali twist tie atau infomrasi syarikat ... i t adalah produk mudah, sangat mudah untuk menggunakan dan stok. Anda boleh memilih beberapa kepingan satu geng atau banyak keping satu geng yang anda perlukan, 5pcs / geng atau 10 ~ 60pcs / geng; untuk jangka masa panjang, kami boleh memotong apa sahaja yang anda perlukan.
Sampel percuma ditawarkan
Spesifikasi
| | |
| --- | --- |
| Product Name | Top Seller of Twist Ting of Gang |
| Gang | 5~60pcs/gang |
| Material | PE |
| Color | grenn,red,white,orange or on your request |
| Wire Diameter | 0.30mm -0.45mm |
| Length | 38~500mm |
| Width | 3.7mm |
| Usage | for bread bags closing, food binding... |
| Type | gang plastic twist tie |
| Shape | flat |
Paparan Produk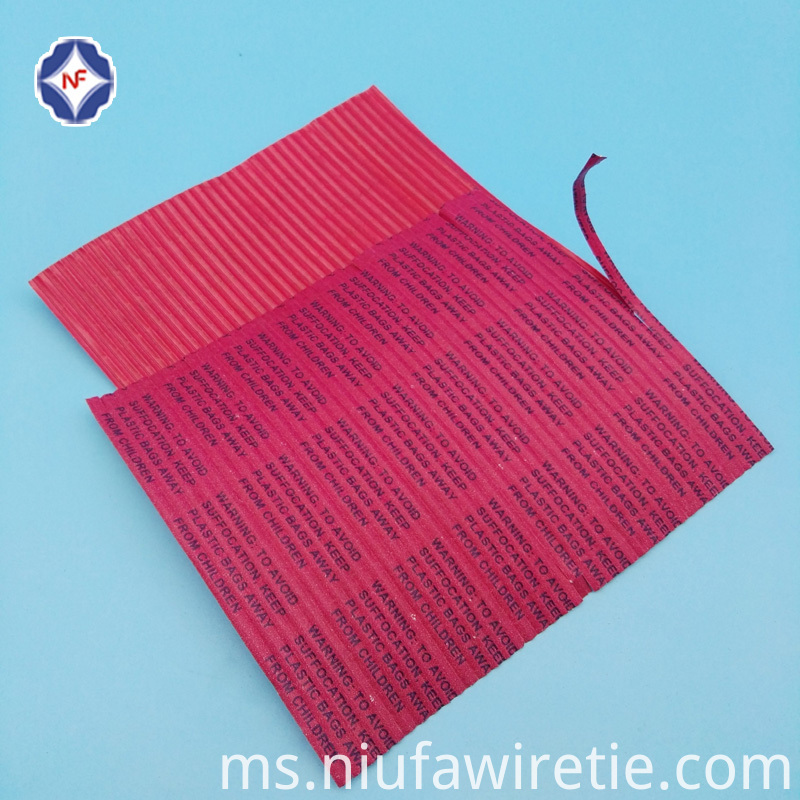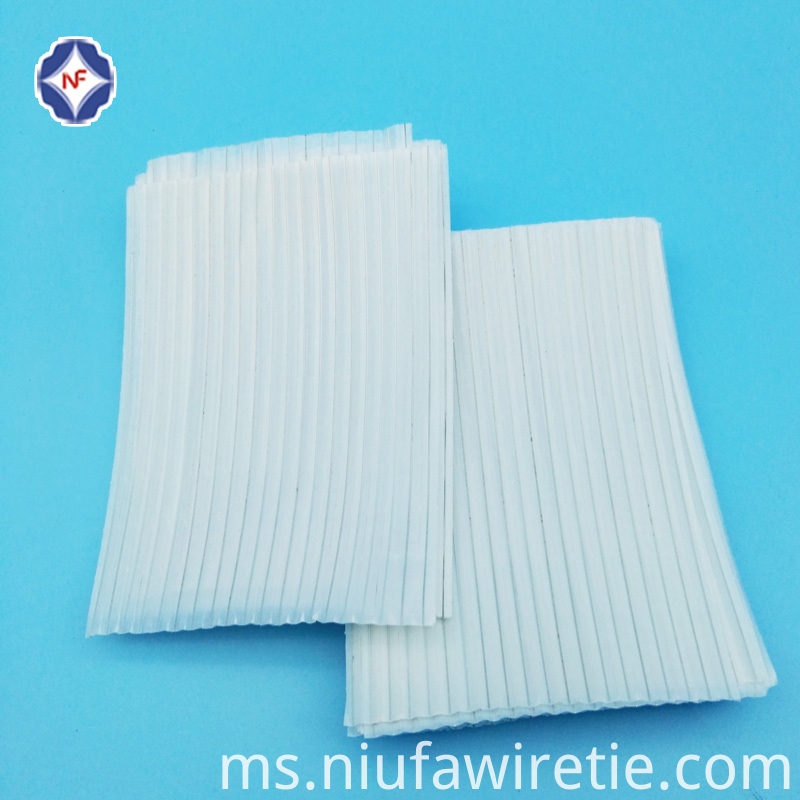 Butiran Pembungkusan
| | |
| --- | --- |
| Packing 1 | 50000pcs/box, 6kgs/ctn; |
| Shipping | sea, air, express ( DHL, UPS, TNT, Aramex...). |
| Delivery | 5-30 days |
KENAPA PILIH KAMI?
1. Kualiti adalah jiwa kita, pengalaman selama 15 tahun untuk menghasilkan ikatan plastik, tiub plastik, kawat hidung plastik dan jalur anjal .
2. Harga bersaing.
3. 8 jalur pengeluaran untuk memastikan masa yang singkat .
4. Sampel adalah percuma, anda boleh memilih sebarang item atau beritahu kami butiran produk.
5. Kami akan cuba yang terbaik untuk menjawab soalan anda atau menghantar sebut harga kepada anda dalam masa 24 jam.
6. Selamat datang melawat kilang kami pada bila-bila masa.
Profil Syarikat
Dongguan Niufa Plastic & Hardware Co., Ltd
We were established in 2002, 15 years of experience, we have established a good fame at home and abroad, especially in America, Asia and Middle East. We are the leader of plastic coated wire (twist tie, mini tie, vinyl tie),plastic tubes, plastic nose wire and elastic band manufacturer in China.
We listen to your needs and help you find the right solutions. We are committed to provide the best quality products and services at a competitive price to you.
Let us be part of your success!
Kilang kami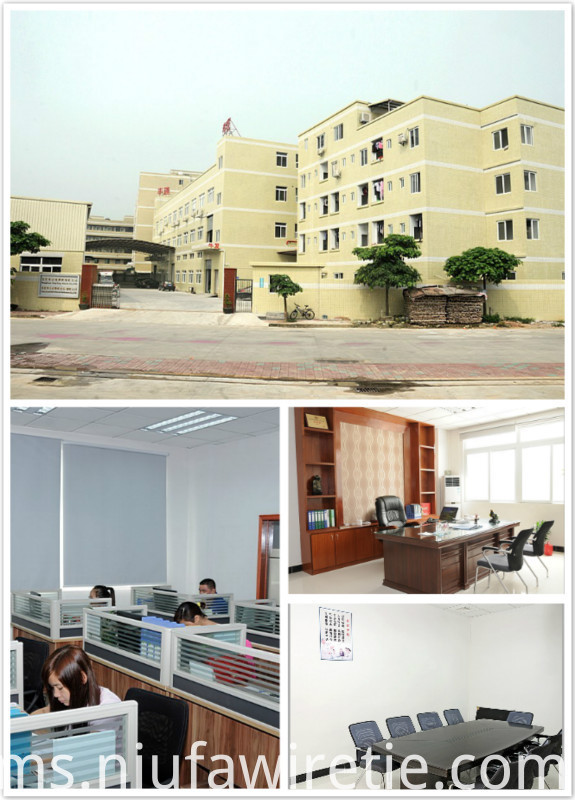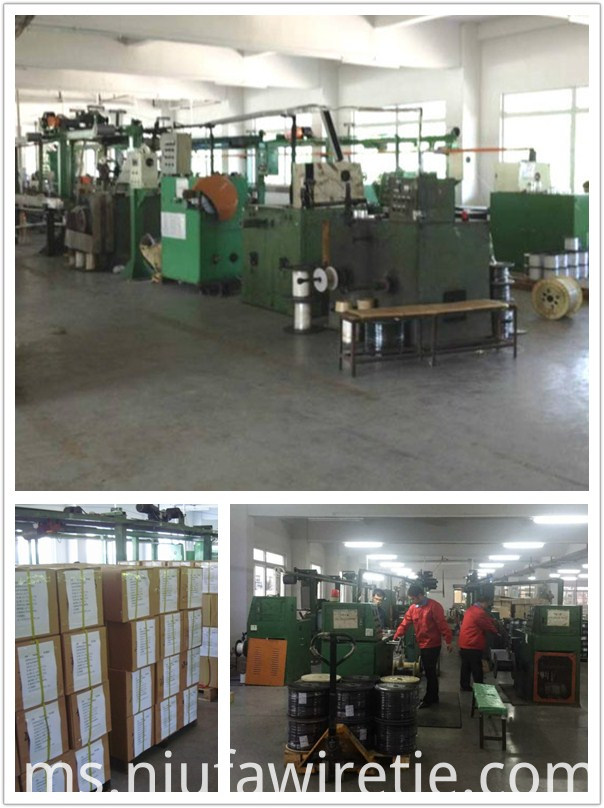 Kategori produk : Tie Plastik Gang Twist